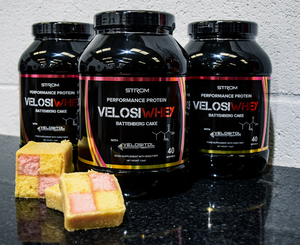 VelosiWHEY Battenberg cake - now live!
Have you tried our new Battenberg cake VelosiWhey protein? It's proven to be hugely popular. With a smooth but thick creamy texture and the perfect Battenberg aftertaste, could it be any better?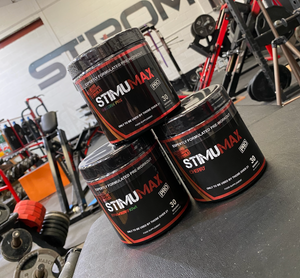 StimuMAX PRO New and improved (again!)
Due to changing EU regulations we've removed the Alpha GPC and replaced it with EnXtra and Juniper Berry Extract for an even more dialled in workout experience,
The prices are exactly the same as before, £29.95
We've got one new flavour as well, Cherry! Also available in the old Unicorn Pi55 and Strawberry Kiwi flavour.
SupportMax
The highly regarded and class leading full spectrum on cycle support product designed with real gym goers in mind. In connection with Dave 'the freak' Crosland.


Produced in a registered ISO9001 compliant and audited facility.